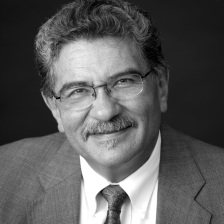 Dan Baca is director of analytics and reporting at Allonhill, responsible for the Company's internal and client reporting. Baca brings over 30 years of experience in strategic planning and decision analysis, finance, statistical analysis, and project management to the Allonhill team.
Prior to joining Allonhill, Baca served as operational risk analytics manager at Aurora Bank, FSB, where he was responsible for the development and implementation of policies and procedures which defined the analytical methods and techniques used by Aurora's national operations. Prior to Aurora, Baca served as IT senior director at TelePacific/Mpower Communications, where he established multi-generational activities ensuring technology architecture, system functionality, and financial viability of IT projects.
Baca holds a bachelor's degree in mathematics from the University of Colorado at Boulder, a master's degree in business administration from the University of New Mexico in Albuquerque, and a master's degree in telecommunications from the University of Colorado at Boulder.