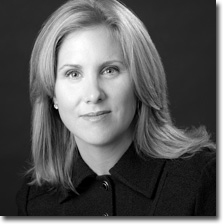 Diana Mead has over 15 years of experience in the financial services industry. As president of Allonhill, Mead is responsible for business development and works with executive leadership to implement the company's strategic focus.
Mead joined Allonhill in 2008 and served as chief financial officer and executive director of business development until she was named president in August 2009. Today, Mead leads the teams responsible for due diligence, credit risk management, and information technology. Prior to joining Allonhill, Mead served as chief financial officer and controller for multiple financial service and consulting companies. Additionally, she worked at Deloitte and Touche in its audit and consulting groups.
Mead holds a bachelor's degree in accounting from Miami University and a J.D. from the University of Denver's Sturm School of Law. Mead is a licensed CPA.
In 2010, Mead was named one of ColoradoBiz magazine's 25 Most Influential Young Professionals in Colorado and the Colorado Women's Chamber of Commerce's Young Professional of the Year. In 2011, Mead was named one of the Denver Business Journal's Top Forty under 40.
...back to Management Team