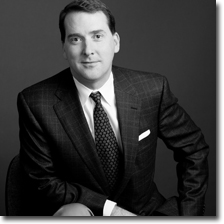 John Andriola is general counsel at Allonhill, where he oversees all legal and compliance-related matters, including corporate transactions, development and implementation of corporate policies, and corporate governance.
Prior to joining Allonhill, Andriola served as director and senior corporate counsel for Clayton Holdings, supervising legal staff and providing legal counsel to multiple business units on issues including commercial transactions, labor and employment, securities law, and regulatory compliance. Andriola began his career in the mortgage industry as an operations analyst for the Murrayhill Company, later serving as both director of corporate communications and corporate counsel. Mr. Andriola is an adjunct professor of law at the University of Denver's Sturm School of Law.
Andriola holds a bachelor's degree in economics from the University of New Hampshire and a J.D. from Boston College Law School.
...back to Management Team