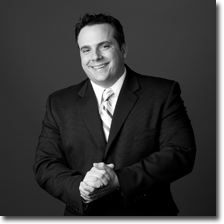 Joe Sueper is director of software development at Allonhill, managing all aspects of product development for the firm's due diligence and credit risk management systems. He has extensive applications software experience managing product development using the Microsoft .NET architecture. Sueper has more than 10 years of experience ranging from web-based application development, robotics and ASIC programming, high-speed satellite communication instrumentation, and digital telephony circuit pack design.
Prior to joining Allonhill, Sueper served as an electrical engineer with Ball Aerospace, managing cryogenic radiation research and the design and development of ground-support equipment for the James Webb Space Telescope, an infrared-optimized space telescope designed to view galaxies beyond the Milky Way. Sueper has applied his expertise in multiple industries including Bio-Technology, Robotics, and Telecommunications.
Joe holds an electronics engineering degree from SCC Milford in Nebraska.
...back to Management Team