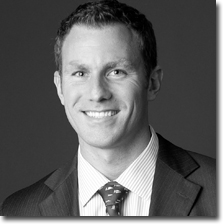 Mike Hartman is director of sales at Allonhill. His primary responsibilities include developing and building client relationships for our due diligence and credit risk management services. Hartman has 10 years of residential mortgage market experience primarily concentrated in collateral analysis across all credit spectrums.
Prior to joining Allonhill, Hartman served as a vice president at JPMorgan, where he developed and managed the firm's residential mortgage collateral team. During his three years there, Hartman managed a team of 12 analysts and played an integral part in growing JPMorgan's securitization platform. While at JPMorgan, Hartman also acted as the lead project manager of a risk management team that successfully modified loans to prevent foreclosures and refinanced non-agency loans into agency-eligible loans. Hartman previously managed prime and Alt-A ARM residential loan positions for Lehman Brothers during the peak of the secondary mortgage market.
Hartman holds a bachelor's degree in business administration and finance from the Towson University in Maryland.
...back to Management Team