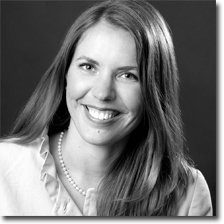 Katharine Hanks is Director of Government Sales at Allonhill, responsible for forming and maintaining relationships with Allonhill's government client base. She has over seven years of experience in international management and leadership. Her expertise includes project implementation, operational strategy, quality control, asset management and due diligence. Prior project experience includes compliance, forensic reviews, due diligence and risk assessment.

Prior to joining Allonhill, Hanks worked as the Director of Marketing and Public Relations at SteamMaster. During her time there, she developed and executed operational and marketing strategies for the launch of a new division of the company, which earned over $200,000 during its first year. Hanks also organized and oversaw an annual charity event, raising over $144,000.

Hanks holds a Master's degree in International Business Administration from the University of Denver and Bachelor's degree in sociology from Dartmouth College.
...back to Management Team