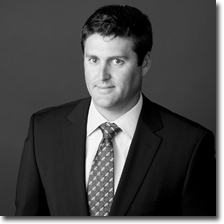 Nick Lazzara is a Director of Credit Risk Management for Allonhill. He oversees daily operations and is responsible for maintaining client and servicer relationships. Lazzara builds the business requirements for the firm's internet-based system to ensure data integrity, effectively stratify portfolio risks and customize functionality with evolving client objectives. Lazzara brings seven years of mortgage industry experience to the Allonhill team, with a specialization in risk management of fixed assets.
Prior to joining Allonhill, Lazzara served as a vice president of Clayton Fixed Income Services, where he worked internationally to customize and integrate the credit risk management concept within the European market. Lazzara also served as an analyst and team lead for The Murrayhill Company after serving as a business consultant for Wilbur Smith Associates.
Lazzara holds a bachelor's degree in business management and entrepreneurship from Miami University.
...back to Management Team