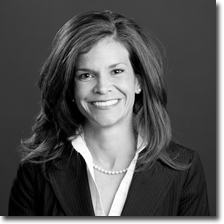 Vanessa Dos Santos is director of corporate training for Allonhill. She is integral to the development and execution of Allonhill's training program.
Dos Santos started her training career as a training coordinator and specialist with a global architectural lighting company in its corporate training facility before entering the mortgage, banking, and securities industries over nine years ago. Before joining Allonhill, Dos Santos worked at the Murrayhill Company in a consulting capacity helping clients adopt industry best practices, overseeing servicing functions and developing servicer oversight systems and operations. Dos Santos also developed and delivered advanced subject matter courses to enable employees to develop their professional working skills through leadership development, technical skill building, customer relations, and enhanced job performance techniques.
Dos Santos is pursuing ASTD certification and holds a master's degree in Business Administration from the University of Denver and a bachelor's degree in Spanish and anthropology from the University of Illinois.
...back to Management Team