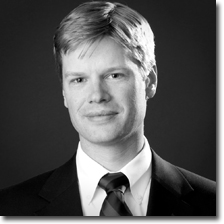 As director of Commercial Due Diligence, Gammill is responsible for the business development and management of the company's commercial due diligence offerings. Gammill brings over seven years experience in the financial services industry.
Prior to joining Allonhill, Ross was an Underwriter for Bridger Commercial Funding, a Commercial Mortgage Backed Securities conduit lender. At Bridger, Ross was responsible for loan underwriting, new hire training and due diligence. Gammill reviewed loan portfolios ranging from $10 million to over $100 million. As a financial consultant with Triage Consulting, Gammill led a team helping hospitals streamline revenue cycles, helping recover lost revenue ranging from $1 million to $20 million.
Gammill holds a Master of Science in Real Estate Development from the Massachusetts Institute of Technology and a dual bachelor's degree in economics and geography from the University of California, Los Angeles.
...back to Management Team